Road Trip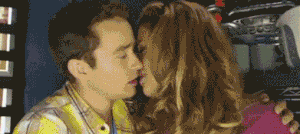 Season:
2
Episode:
10
Director:
Jon Rosenbaum
Writer:
Harry Hannigan
Original air date:
2012
Production No:
213
Previous Episode:
Next Episode:
Jake, Hayley and Mr. Stockley get a distress call from another Troop team during driver's ed training. Jake and Hayley kiss. Meanwhile Kirby runs for Green Czar and Cadence helps him win against mean girl Mazie.
to be added
Mazie is potrayed by Buckett and Skinner's Epic Adventures star Ashley Argota.
Jake and Hayley kiss.